Me and my story
Valentina Arcadi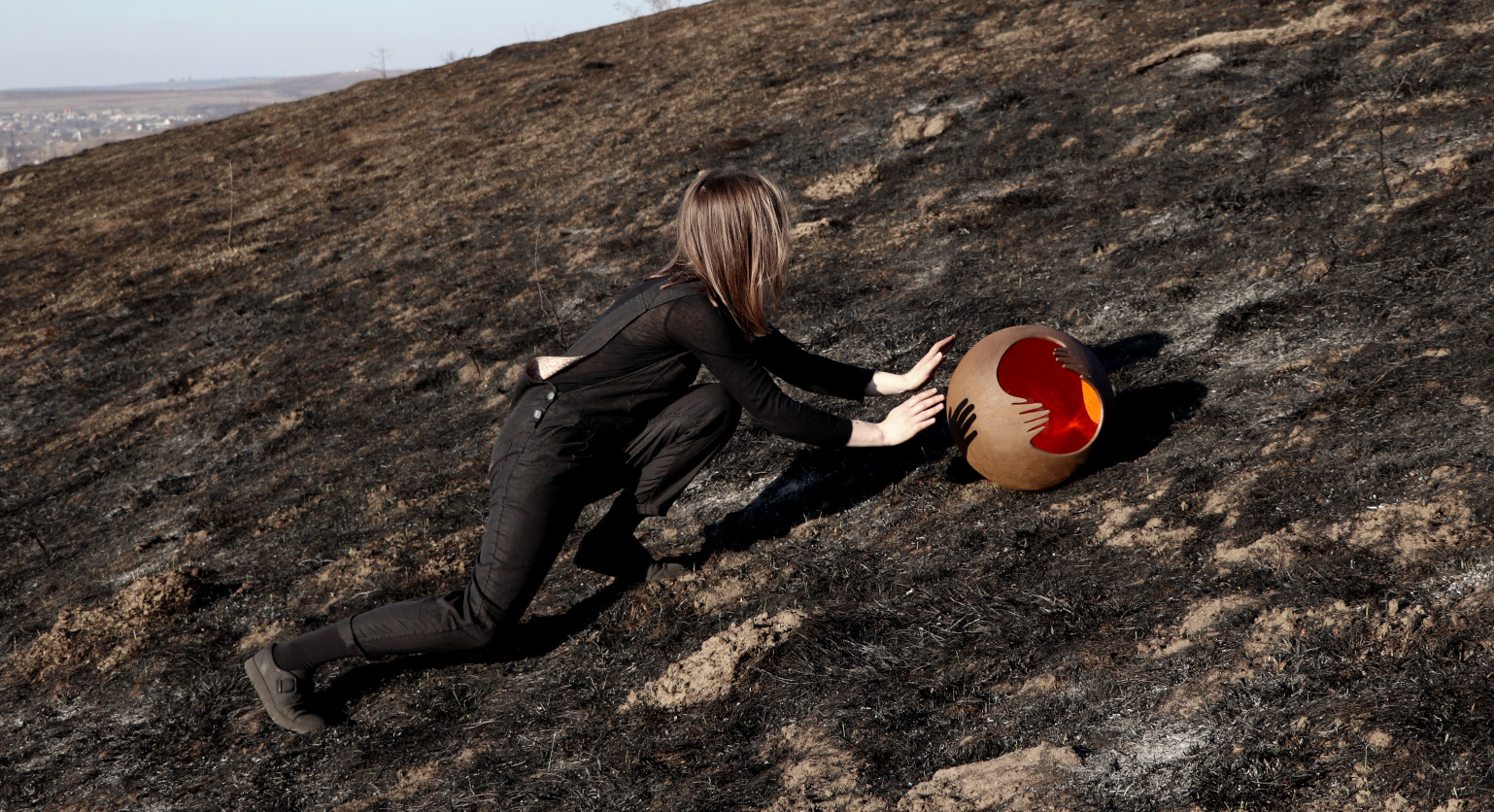 Relationship with Nature
Being in contact with nature is of utmost importance to me. It is my main source of inspiration. I constantly learn to notice new natural forms and transform them into my work.
When creating a hollow object, first, an artist needs to understand its texture, to feel it. I usually find interesting textures in ordinary things – shells, branches, leaves. It can be dry plants, branches without leaves and flowers, stumps with visible growing stages, natural weaves and patterns. This is a cheat sheet for a sculptor.
Tactile interaction with these objects gives a much better understanding and feel of the texture. This is the preparatory stage before the start of an art project. It allows feeling the beauty and elegance of the shape. These objects are like beacons - you hold them in your hand, sense its structure and start creating.
Valentina believes that nature is her main source of inspiration. The artist continually learns to notice new shapes and transform them into pieces of art. Shell, branch, leaf – she finds unusual textures in ordinary things and tries to replicate them in ceramics.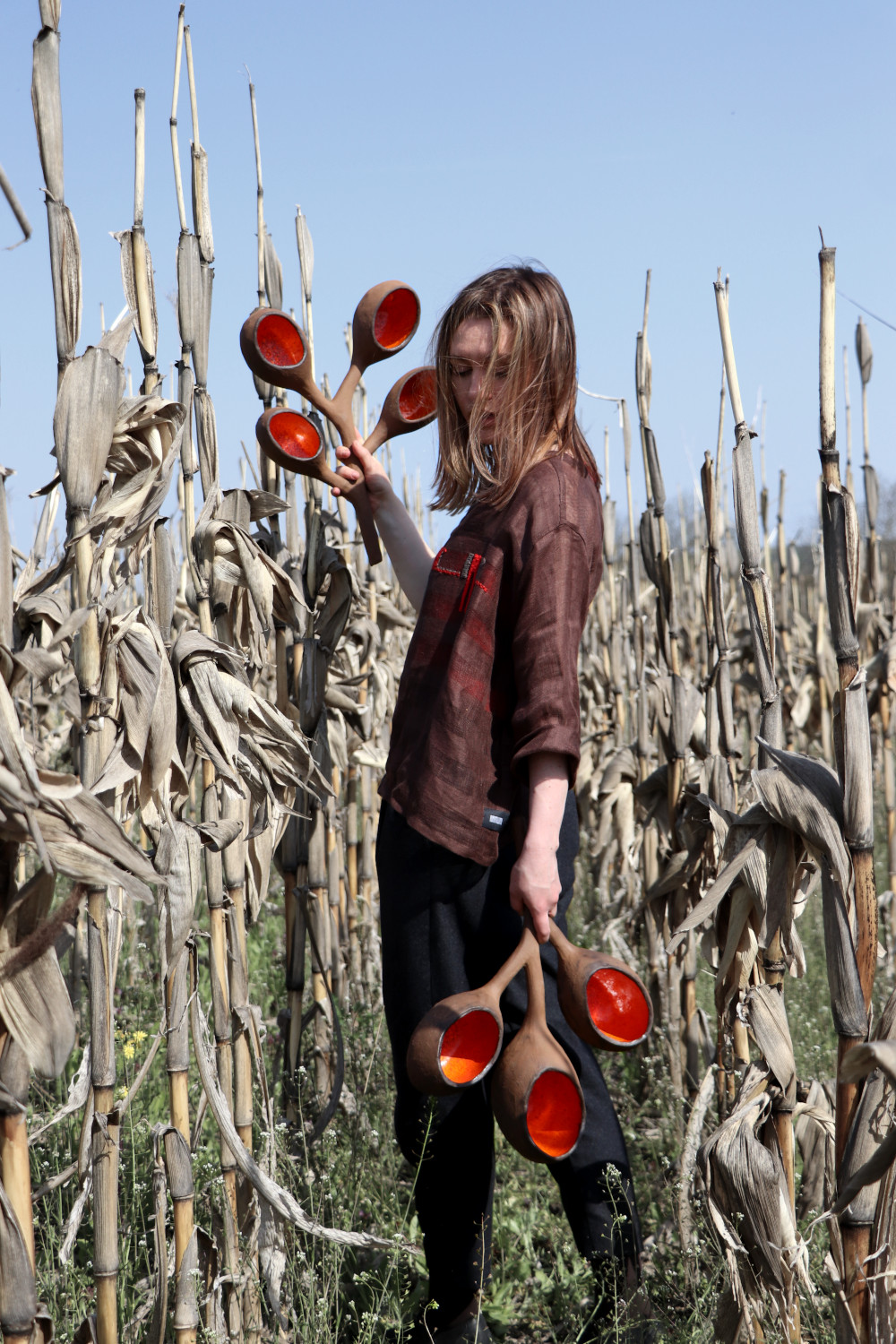 The process of photo shooting on old corn field.
Fields, forests, dacha, long trips… Being together with nature is not only the most beautiful way to get inspired but also a way to reset your mind, absorb new ideas. Dacha is my place of power. I can relax here and give time to my thoughts. Contrary, when travelling abroad, I gather as much new information as I can. Wherever I travel I must take a stride in a park or botanical garden. I love the island of Crete for its exotic nature and Iceland for its unbearable power.
Inspirational People
All the information that I consume from books, music, movies creates my working atmosphere. Style and meaning of my work, however, define things and events that are much deeper and bigger than that.
I am lucky enough to have had people in my life who completely changed my perception and discovered new facets of my creativity. When I was little I was fascinated with my father's workmanship. He painted a lot and carved wood skillfully. Although I couldn't participate in this process, I was bewitched and marvelled by it. I believe at this exact moment little Valentina decided to become an artist.
Later on, when I refused to take over the family business but enrolled in the Academy of Arts, I received enormous support from my grandparents. They surrounded me with love and support which helped me to continue my path.
The family played a significant role in establishing Valentina's artistic vision. Growing up, she loved watching her father painting and whittle. Later, Valentina found enormous support from grandmother and grandfather when she made her choice, not in favour of a family business and enrolled in "Ion Creanga Pedagogical State University".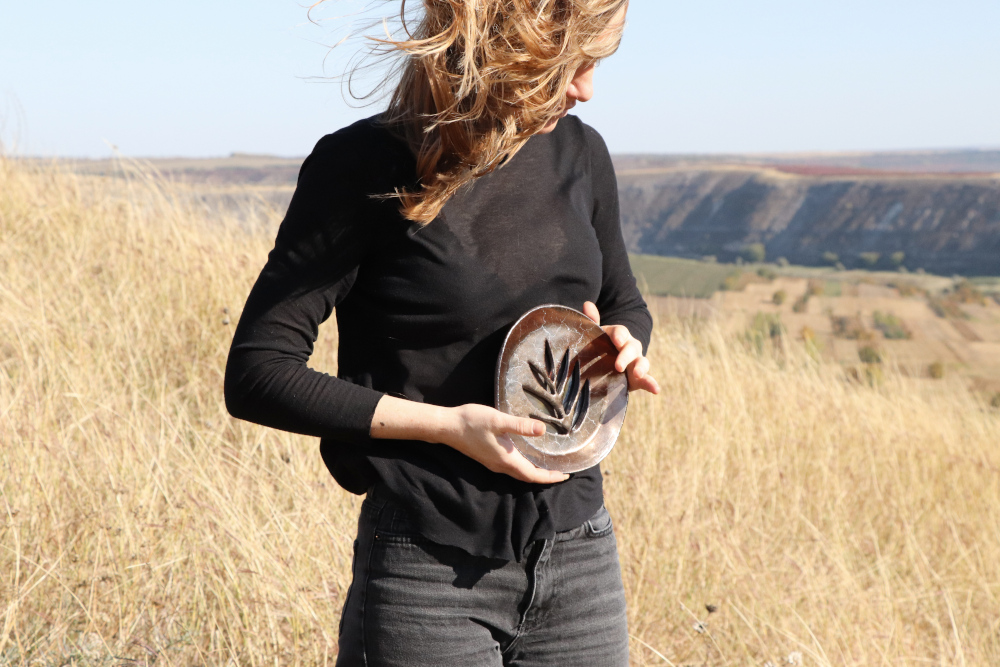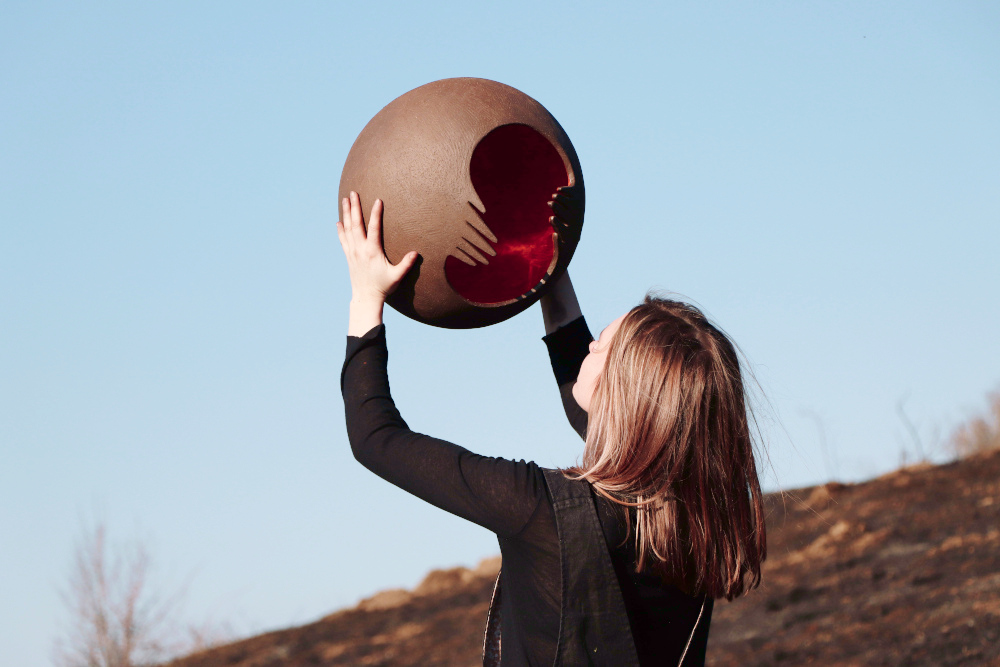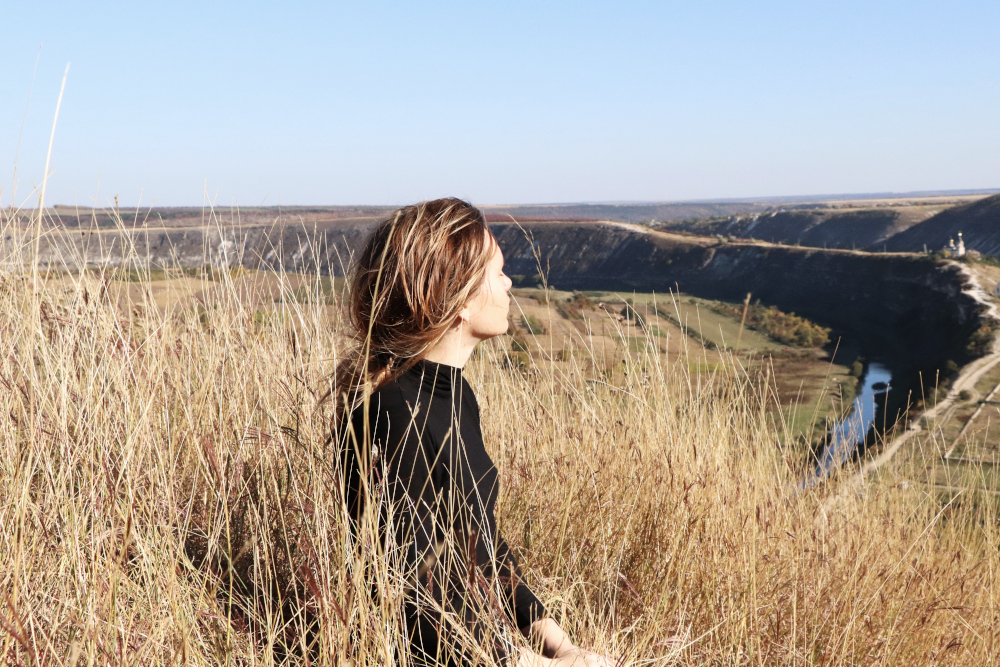 My grandfather was always a mentor for me. He formed my personality, directed and supported my choices. He wasn't afraid that studying would drag me away from my family. He thought that not losing yourself is more important and was assuring that I am on the right path.
I was always very close to my grandmother as well. She was a wise and loving person. A huge step up in my creativity occurred when she was gone. Having been shocked I changed the way I look at my work. I started seeking solitude in nature, I stopped judging and I felt love to everything that surrounds me.
When I lost a close person, I experienced inner progress. Anguished parting changed my perception of the World. My fears were gone, I started listening to my intuition, working brave and completely emerged in the artistic process.
I remember how I entered my studio and with trembling hands started creating something completely new. My hands felt shape and material like never before. It became pliable and sculpturesque. This felt like a dance.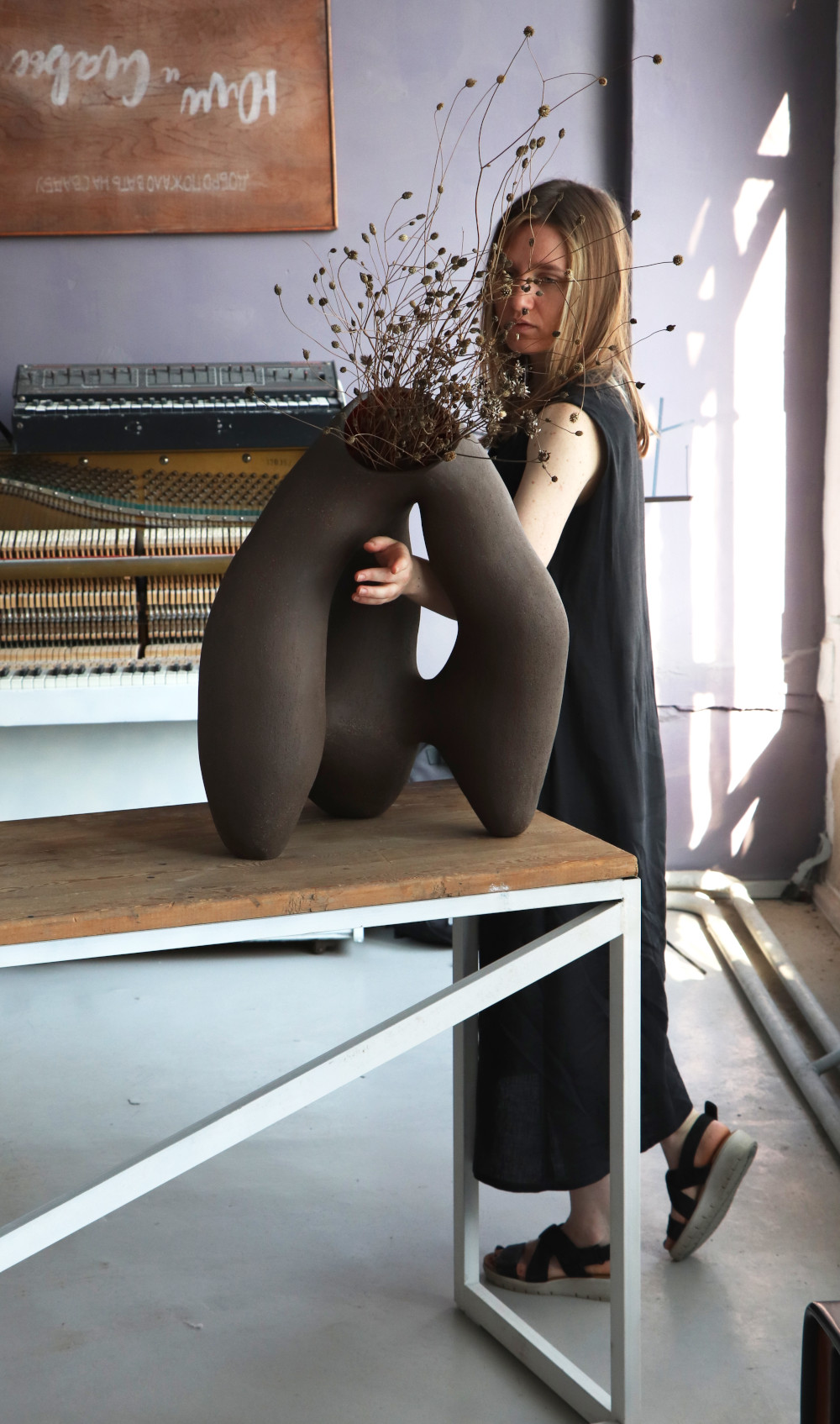 ---
Become a fan
Never miss interesting events, masterclasses and workshops!